We are updating our e-mail list so if you have not already submitted your e-mail address to the club, please do so now by clicking here.  Not only will this help to cut down on the expense of mailing out newsletters but more importantly it will allow us to keep as many members as possible up-to-date on all things ADSA related.
---
* * * Events * * *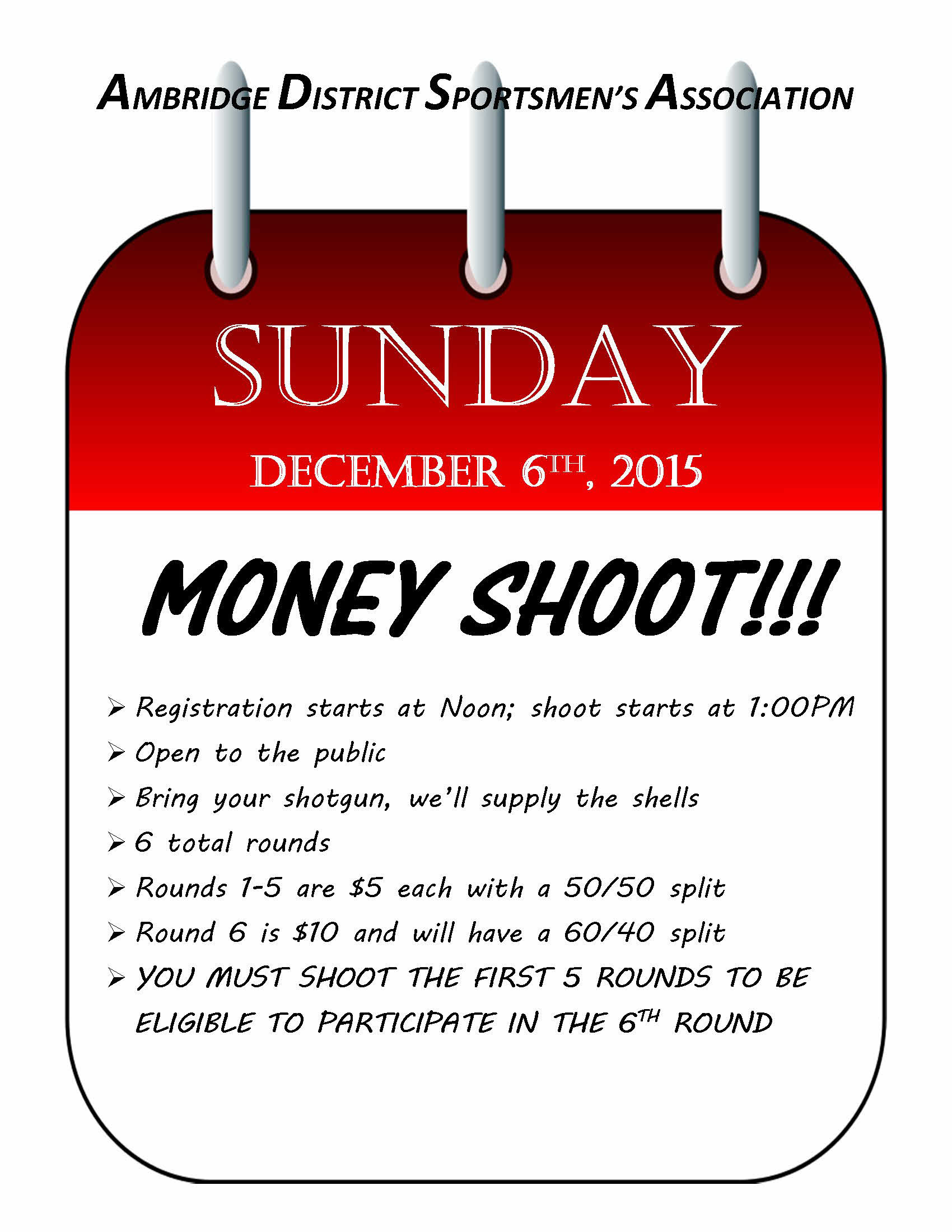 Looking for that perfect Christmas Gift?  How about a SPRINGFEST 2016 Ticket?
These simple little tickets make one of the best Christmas gifts ever! Who wouldn't want a gift that gives them the chance to win a little extra money?
Guys – buy a sweet looking box (preferably containing jewelry), insert ticket, wrap nicely and give to your girl! She'll love it!
Girls – get a box of your guy's favorite ammo and tuck one of these tickets inside the box. When he opens it, boy will he ever be surprised!
An afternoon of entertainment, good food, cash prizes and that oh-so-special 5:00pm drawing. Can it get any better? It sure can if your the 5:00pm winner and your number matches the 7:00pm lottery number that night!
Stop by the club to pick up a book (or two) for friends and family. Springfest is yet another extremely popular event at ADSA and tickets sell out very quickly so hurry down to get yours before they're sold out!
Good luck and we'll see you at SPRINGFEST 2016!!!
Notice from the Dog Committee:
Pheasant Stocking Update:

As of November 11Th One hundred pheasants have been stocked on club property. These birds have been paid for by the ASDA general fund.

In August thirty" half grown" pheasants were released. We have found that putting birds out early in the year increases the opportunity and the likelihood of the pheasants and quail, along with any new birds stocked, will imprint and will be more likely to remain on the property.

Again in September an additional twenty five "half grown" pheasants were released. One day prior to the opening of the "Youth Pheasant Hunting Season"  Twenty five more "fully grown" pheasants were released. The evening of November 11Th and additional twenty "fully grown" pheasants were released. These birds are available to all club members to hunt in the general season. Pennsylvania game laws, seasons, and bag limits do apply. Check your PA Game Regulations for seasons, and bag limits. Anyone found in violation of the Game laws could face disciplinary action from the ASDA Board of Directors up to and included expulsion from the club.

In addition to the pheasants provided by the general fund the ADSA "Dog Committee" has released approximately 150 quail paid for by the "Dog Committee" for dog training and hunting by all club members in the General season. Any member of the club may harvest quail. Again, as with the pheasants, Pennsylvania Game Commission seasons and bag limits apply. Hunters are reminded that the season for the harvesting of quail ENDS November 28Th.

Additional opportunities do exist for "Dog Committee Members". To participate in those activities you MUST be a member of and support the "Sporting Dog Committee". Interested parties are encouraged to attend "Dog Committee meetings and fund raisers. You don't have to spend any money just come out and get involved. The next fund raising event is a "Money Shoot" that will be held on Sunday November 15TH and again on Sunday December 13TH. Committee meetings will follow the "Shoots". Additional shoots will be held in January, February and March.

COME OUT AND GET INVOLVED; THIS IS YOUR CLUB AND YOUR "SPORTING DOG COMMITTEE".

Need an event posted? Email us at: 
November 9, 2015
The Pennsylvania Game Commission will be offering a certification course on Pennsylvania Cable Restraint (snar…
November 8, 2015
Who says that Christmas is just for kids?  Why not treat yourself or that special someone to a chance to win thes…
September 19, 2015
When:
Saturday, November 7th 8:00 am till 4:00 pm &
Sunday, November 8th 9:00 am t…